About Mrs. G.:
Mrs. Girolamo is a Library Media Specialist in South Carolina. She has been teaching for 13 years, and couldn't imagine doing anything else.
She has met incredible and talented teachers along the way, and she strives to be one herself!
Mrs. G. has asked that should you find a broken link or you have a suggestion for her site, please contact her using the form below.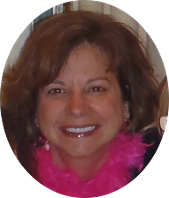 Hi!
Thank you so very much for visiting!
I hope my site is able to help with your learning. My aim is to provide you with valuable resources so that you can understand things a bit more.
Wishing you happy travels! Remember: Reading can take you anywhere!
Mrs. G.
Please make sure your e-mail is right - if it's wrong, I can't write you back!